Friends Getaway and Classic Kruger Elephant Encounter
Take yourself and a bunch of friends, or family out to discover the adventure and wildlife experiences in an area close to Kruger National Park renowned for its scenic beauty with our 4 day Friends Getaway Tour.
Friends Getaway Experience
This 4 day Friends Getaway Tour is a self-drive adventure ideal for groups of friends or family wanting to unwind, relax and get away from it all while enjoying fine dining in luxury accommodation. Set out and explore the regions famous attractions like the awe-inspiring Panorama Route and Kruger National Park. You can also get up close and personal with some of the regions giants on an elephant interaction experience.
Discover the diverse wildlife of the region from the small Steenbok and magical Chameleons to the towering Giraffe. Keep your binoculars at hand ready to spot the variety of bird species in the region. To end off your getaway, have a close encounter with a group of habituated African Elephants. This is a truly memorable experience!
Safari Highlights
Accommodation:Country Lodge in White River
Activities:Self-drive, game viewing, elephant interaction, fine dining
Destinations:Nelspruit, Kruger National Park, Hazyview, White River
Getting There:This package is inclusive of flights and Car Rental
Day 1: Johannesburg - Nelspruit - White River
View Lodge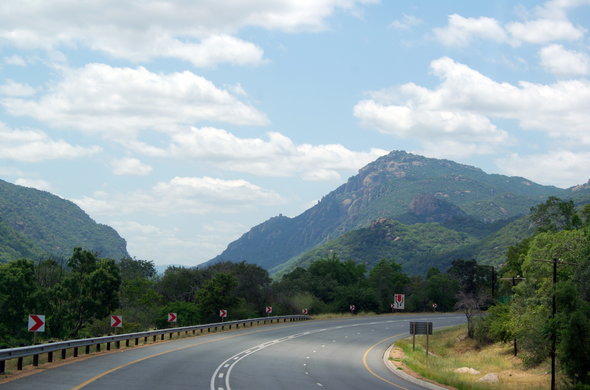 On the first morning of your getaway, feel the excitement build as you board a light aircraft flight from Johannesburg to Kruger Mpumalanga International Airport, just outside the town of Nelspruit. Leaving the city behind, you will fly north east towards the edge of the Kruger National Park. Upon landing you will enter the safari themed terminal and will proceed to the car rental to collect your vehicle for the onward journey to White River.
En-route to your charming country lodge, enjoy the views of a region renowned for its scenic beauty and timber plantations. Settle into the luxury accommodation and treat yourself to a delicious meal (on own account) in the lodge restaurant where much attention is put on ensuring that cuisine is of a high standard. Relax and sip on refreshing sundowners before residing to your luxury room for a good night's rest.
Day 2: White River - Kruger Park - White River
View Lodge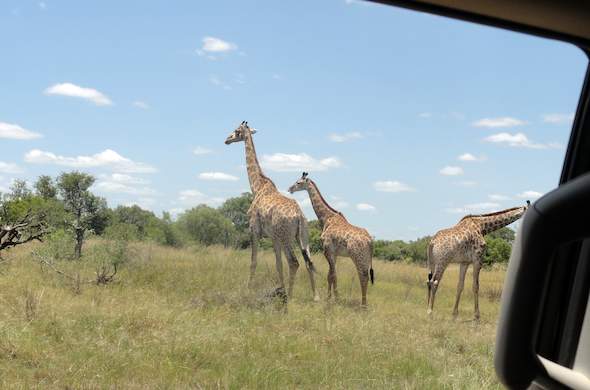 Today begins with a scrumptious breakfast at the lodge restaurant before deciding on the day's activities. This day is spent at your own leisure where you decide on which of the optional activities you would like to experience. Take a short self-drive to the awe-inspiring Panorama Route where you'll see something spectacular around every corner.
Scenic landmarks such as God's Window and the world's largest green canyon will take your breath away. Perhaps the most famous aspect of the Panorama Route is the beautiful Blyde River Canyon. This incredible gorge is the third largest on earth, after the Grand Canyon in the USA and the Fish River Canyon in Namibia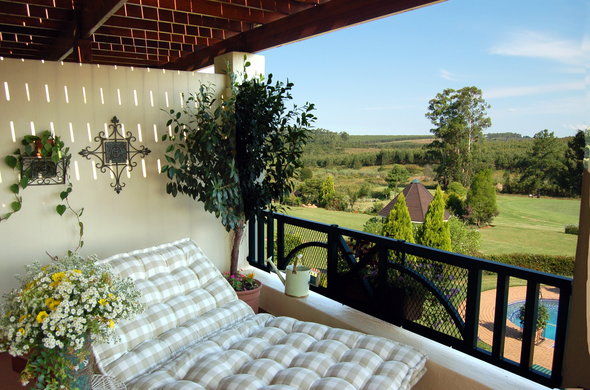 Other optional activities nearby include a visit to the one of the local attractions, the Reptile Park, a round of golf at a surrounding golf course or simply take a short drive into the Kruger National Park entering through Pambeni or Numbi gate and enjoy unrivalled sightings of Africa's Big 5 in their natural habitat.
Alternatively, spend the day relaxing in luxury at your accommodation and enjoy a rejuvenating massage at the lodge wellness spa. The evening will be spent tantalizing the taste buds with culinary masterpieces at the lodge restaurant.
Delight in mouth-watering continental and Mediterranean dishes from the a-la-carte menu served with only the finest South African wines from the well-stocked wine cellar before tucking away for a good night's sleep to revitalize for the next day's adventures.
Day 3: White River - Hazyview - White River
View Lodge
Wake up early feeling refreshed and revitalized after a good night's rest and head to the lodge restaurant for a delicious breakfast. You will then make your way to Hazyview for your days activity at Elephant Whispers.
Elephant Whispers is a beautiful reserve located on the banks of the Sabie River. This is a wonderful safari destination where you will interact with a group of habituated African Elephants and learn about their behaviour.
Let an Elephant grip your hand by the trunk and then enjoy a walk through the African bush with them. You can also climb up on their backs and go on short rides through the bush. Stop off along the way and learn more about these majestic animals' behaviour.
Experience the thrill of being close to these magnificent creatures. Through interaction you will witness their intelligence, compassionate nature and delight when interacting with humans. Experienced Elephant Handlers share their in-depth knowledge of fascinating elephant behaviour.
Day 4: White River - Nelspruit - Johannesburg
On the final day of your getaway, delight in having a lie-in, leaving you refreshed. After enjoying a hot breakfast you will travel to the Kruger Mpumalanga International Airport where you will board a flight back to Johannesburg's O.R. Tambo International Airport.
Rates & Prices
Included
Return flights from Johannesburg to Nelspruit
4 Days Car Rental with unlimited kilometres
3 nights' accommodation in White River
Elephant Interaction
Breakfast as per itinerary
Dinner in wine cellar or restaurant on Day 2
Not Included
Any personal expenses and gratuities
All extras, lunch, dinner (except Day 2), beverages and laundry to be settled directly on departure