Essence of the Traditional Kruger Park Classic Lodge Safari
These Kruger Park classic lodge vacation packages are about being close to nature and wilderness whilst living in the style that reflects the essence of the traditional safari experience of the past. Classic safari packages are about what a safari experience used to be, before the advent of super-luxury lodges.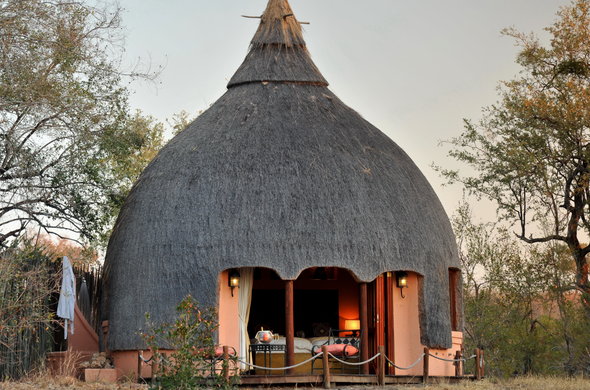 Spend
5 days on a Kruger Park safari
that combines the diverse wildlife and traditional culture of the Kruger Park region.
Interact with African elephants, share traditional meals and experience authentic Shangaan culture.
Stay at a Kruger Park safari lodge with traditional but luxurious Tsonga-style huts. Embark on thrilling open safari vehicle game drives into the bushveld in search of African Big 5 wildlife.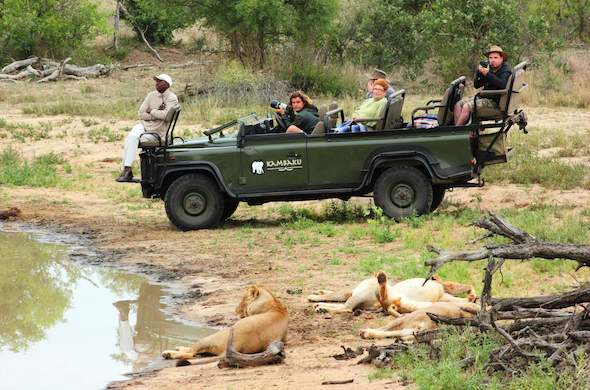 Explore South Africaís beautiful landscapes and wildlife at your own pace on this 6-day classic
Panorama Route and Kruger Park self-drive safari
.
See the never ending rolling hills of the Mpumalanga Highveld. Visit the legendary Blyde River Canyon and historic town of Pilgrimís Rest.
Touch and exchange trunk greetings with majestic elephants. Spot wildlife on off-road guided open safari vehicle game drives.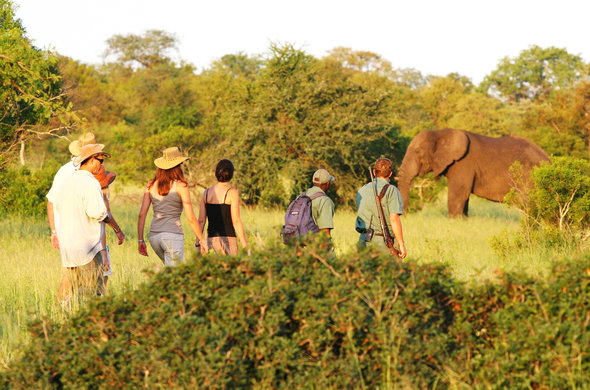 Experience tented luxury living on this 4 day Kruger National Park classic walking safari in a wildlife rich area.
This is game walking country for hiking and trail addicts and the experience is one of a 19th century naturalist's retreat in the authentic pioneer tradition. Stylishly decorated tents are raised off the ground on wooden decks.
3 day - Classic Tented Safari
This 3 day safari holiday package will be balm for your soul. Wilderness, solitude and tranquility in the rugged beauty of the Lebombo foothills surround your beautifully appointed timber-decked tent with its en-suite ball and claw bathroom suite, out-door shower, ceiling fan, mini-bar and private deck with a view of untamed Africa.
3 day - Classic Family Safari
Spoil yourself on this 3 day Kruger Park safari where, after a day of Big Five game-viewing, you can enjoy aromatherapy massages an Indian head massage or a foot massage in the spa. This is also a bird-watching haven and is close to the only golf course in Kruger Park where you might share the course with Warthog or Giraffe.
3 day - Classic Kruger Safari
This is the perfect 3 day safari package for those looking to unwind in the heart of South Africa's greatest reserve. Relax on a lounger overlooking a waterhole and enjoy fantastic game viewing without any effort. Sip on refreshing cocktails, be pampered with a massage or head out on leisurely game drives in search of the Big Five.
3 day - Classic Kruger Eco Safari
Walking safaris in Kruger National Park, South Africa, are unique wilderness experiences, offering eco-tourists the ideal place for encounters with the Big Five whilst on foot and an eco-friendly camp of low-environmental impact. Low energy lighting and use of natural materials do not detract from a high level of comfort and quality on this 3 day safari.
See Kruger your way! These safaris can be customised to your needs and budget.