From 8,200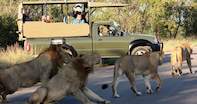 Take yourself and a bunch of friends, or family out to discover the adventure and wildlife experiences in an area close to Kruger National Park renowned for its scenic beauty with our 4-day Friends and Family Getaway to Kruger.
Kruger Getaway Experience
This 4-day getaway to Kruger is ideal for groups of friends or family wanting to unwind, relax and get away from it all while enjoying excellent food, scenery and activities. Set out and explore the regions famous attractions like the awe-inspiring Panorama Route and Kruger National Park. You can also get up close and personal with some of the region's giants on an elephant interaction experience.
Embark on a private guided game drive through the Kruger National Park. Discover the diverse wildlife of the region from the small Steenbok and magical Chameleons to the towering giraffe. Keep your binoculars at hand ready to spot the variety of bird species in the region.This Kruger getaway is a truly memorable experience!
Kruger Getaway Highlights
Ideal for families seeking a multi-generational holiday
Stay in a 4 bedroom house located on a scenic country estate
Embark on a guided game drive in the Kruger National Park
Exlore the scenic Panorama Route and visit the famous Blye River Canyon
Enjoy a fun Fondue and Raclette dining experience in the estate wine cellar
Day 1: Travel to White River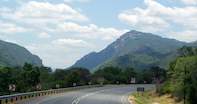 Leaving the city behind, you will head northeast towards the edge of the Kruger National Park. En-route to your charming country lodge, enjoy the views of a region renowned for its scenic beauty and timber plantations.

Settle into your private accommodation with 4 bedrooms. You have ample of space, so bring the whole family along. You are guaranteed privacy with your own open-plan lounge and kitchenette with private verandah. You also have ample of parking with secure parking bays.

Treat yourself to a delicious meal (on own account) in the lodge restaurant where much attention is put on ensuring that cuisine is of a high standard. Relax and sip on refreshing sundowners before residing in your luxury room for a good night's rest.
Day 2: Explore the Kruger National Park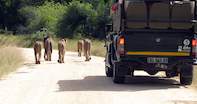 Start your day with a full English breakfast at the hotel restaurant before embarking on a full day private guided safari into Kruger National Park.

Enjoy a full day of exciting wildlife encounters and see from playful families of elephants to graceful impalas grazing next to the road or herds of buffalo. Your knowledgeable guide will interpret the bush and give you a detailed explanation of wildlife behaviour. You might just be lucky enough and spot all of the infamous African Big Five.

After a day filled with adventures, enjoy a lovely meal at the hotel restaurant in the wine cellar. The wine cellar dinner is a fun experience with Fondue Chinoise and Swiss Raclette which will make for a rememberable evening with your friends and family.
Day 3: Scenic views along the Panorama Route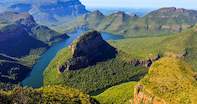 After breakfast take a short self-drive to the awe-inspiring Panorama Route where you'll see something spectacular around every corner. The Panorama Route has good road conditions and is easy to navigate.
Scenic landmarks such as God's Window and the world's largest green canyon will take your breath away. Perhaps the most famous aspect of the Panorama Route is the beautiful Blyde River Canyon.
The awe-inspiring Lisbon Falls, Berlin Falls and Mac Mac Falls are just a short drive away. Three Rondavels and God's Window, where you can walk in the thick, indigenous mist forest that stands amongst the clouds some 800m above Blyde River Canyon.
Day 4: Bid farewell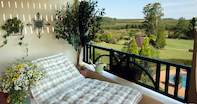 On the final day of your getaway, delight in having a lie-in, leaving you refreshed. After a good night's sleep, delight in a lie-in. You will awake to a vibrant, fresh breakfast with a freshly brewed pot of hot coffee. Enjoy your last breakfast on the deck as you take in the stunning scenery.

Slowly start packing your bags and bid farewell to your friends and family. We are sure you will want to return again.
Included
3 nights' accommodation at a luxury country estate in a 4 bedroom private home
Full English breakfast
Fun fondue and raclette dinner in the restaurant wine cellar
Private full day guided safari in the Kruger National Park with lunch on day 2
Use of White River Country Club facilities which include golf, tennis and squash
Private secure parking for two vehicles
Complimentary Wi-Fi
Park and conservation fees on day 2
Not Included
Flights and transfers
Park fees and meals not mentioned above
Drinks, optional activities and all other extras to be settled direct