Kruger Moments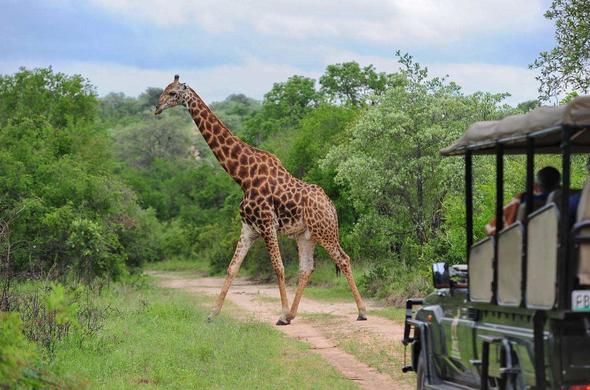 Each moment in Kruger National Park is a journey of discovery ….
A secret not shared
There were a few
vultures sitting in some trees
a distance off the road. I could not see what they were waiting on but I deduced that there was a kill and, due to the fact that the vultures were waiting patiently in the tree, the predator was still feeding on the carcass. If the carcass had been deserted by the predator then the vultures would be on the ground feeding. A feeling of disappointment at not being able to see the action was replaced by a
heightened sense of excitement
as I realized that the wilderness was holding something secret from me. I could not just barge in and lay claim to everything. This secret side, the idea of not knowing, excited me.
Rhythm of ancient landscapes
Landscapes of an ancient song
still playing to the rhythm
of the earth and sky
teaching our souls
of the link
to our past
and where we once walked
wide plains
reaching distant horizons
stretching into the past
the trees rise from the plains
into the season greyed sky
a sky that has kept watch
over the savanna
for as long as our memory exists.
Light and Shadow
When the shadows of the season play with the light, to dramatic effect:
When shadows
steal the light
the moment is defined
when the light
begins to dance
away from the shadows
playing a tune
of the beauty
of a season.
Ancient Sculptures
Carved in time
framed by echoes
of the past
and the rhythms
of the future
carrying a message
of the ages
The message is audible to the ear that spends a moment to listen.
Images of Contrast
Two seasons meet
earth and sky
whites of contrast
future
and seasons past
tracks of hardship
will be swept
by the fulfillment
of the promise
in a seasons start
and will be written again
in the new seasons advance.
Sunrise - Dry Season
The sun births
Into a weary sky
Recoiling at the sighing land
The breeze gathers the last harvest
Staining the sky
Life implores the earth
Scratching
Not in hope
But understanding of the seasons.
By Leigh Kemp