Kruger Park | Pafuri Gate Game Viewing Routes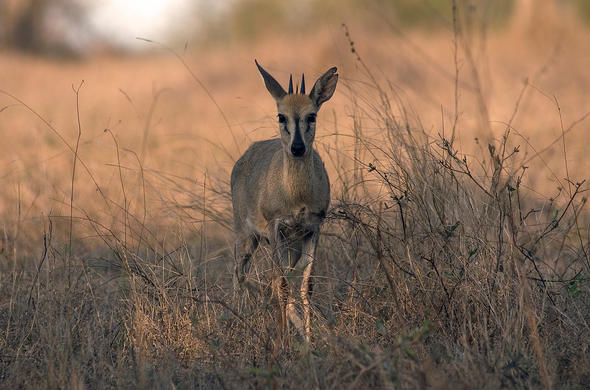 The vegetation in this region includes a diverse mix of South African lowveld and African woodlands. Here you will find various trees including bushwillow species, silver cluster leaves and white syringa. Pafuri
is easily accessible from Johannesburg
(about 6 and a half hours), but Punda Maria gate is the usual option for visitors coming from the south wanting to experience the Pafuri area.Pafuri Gate takes you
along the H1-9
directly into the northern sandveld between Limpopo and Luvuvhu Rivers. This is one of the most ecologically diverse areas of the Park and is known as the 'northern biome'.The vegetation includes
a diverse mixture
of South African lowveld and tropical African woodlands. Here you will find various trees, including bushwillow species, silver cluster leaves and white syringe.There is not much animals to be seen on the route from Pafuri to Luvuvhu River but
there are rare plants and animals
here that can be found nowhere else in South Africa.In the winter, however,
hundreds of Elephant
and Buffalo invade this area. while driving over the Luvuvhu River bridge, take time to stop and admire the river and surrounding forest area.Keep an eye out for the
Sharpe's grysbok and the suni antelope
which may be hidden in the thickets on the river banks.You will also be able to see rare birds like the Bohms Spinetails, the African finfoot and the white crowned plover.While driving around the Luvuvhu area,
be on the lookout
for the flood markers that show the high water point reached by the floods of February 2000.
Facts on Pafuri:
Pafuri has a variety of habitats, from sandstone cliffs to lush riverine forests, mixed sandvelds, woodland and tropical floodplains
Pafuri is a top birding spot because nowhere else in South Africa can such a range of tropical birds be seen
The Luvuvhu River woodland is home to Nyala and Kudu, Baboon, Impala and Duiker
There is a high Leopard population along the Luvuvhu
The Luvuvhu has hundreds of Crocodile and Hippo
The Makuleke area is the winter home of Elephant from Kruger, Zimbabwe and Mozambique
Pafuri Picnic Site:
There is just
one look out point
in the whole northern section of Pafuri, the Pafuri picnic site (S63), which should be your first stop when entering Pafuri.To get to this picnic spot, you will have to turn right along the Luvuvhu River Drive (S63) after crossing the river. This is
a charming little spot
surrounded by luscious Anna trees and thick bushes.There are
braai (barbecue) and toilet facilities
and a place where you can buy firewood and cool drinks. Spend some time on this site, relishing in the many wildlife and vegetation that surrounds you.Watch the birds go about their daily business, observe the Crocodile waiting for a kill, or
simply just relax
in the beautiful surroundings.One of the things to keep an
eye out for is the high water mark
indicating the level of which the water reached during the 2000 floods. This is marked on the wall of the toilet facility, about 8 metres from the usual water level.Also
discover the history and archaeology of the area
by visiting the nearby Thulamela Iron Age site. Pafuri is abundant in birds with ranger Frank Mabasa having recorded about 257 species at this site in just one year.The area is often visited by
bee eaters, kingfishers and woodpeckers
and you will be able to hear the call of the majestic fish eagle gliding across the water.More
uncommon birds found in the area
include Pel's fishing owl, the thickbilled cuckoo, the rackettailed roller, Arnot's bush chat, the bush shrike, narine trogon and the trumpeter hornbill.