Game Drive from Malelane to Skukuza via Biyamiti Weir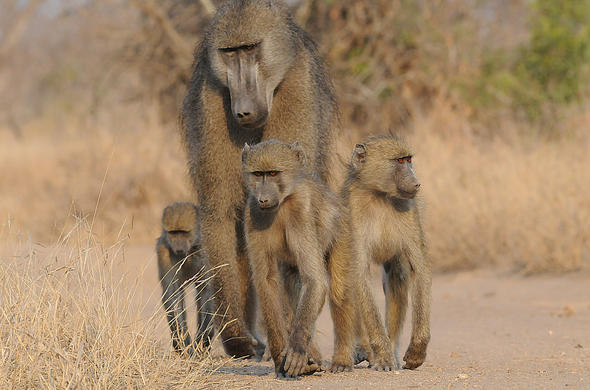 An alternative to the H3 tar road between Malelane and Skukuza is the S114, a dust road that also crosses the game migration route near Biyamiti weir and has a number of interesting detours along the Biyamiti and Bume watercourses. The road can get dusty during the dry winter, but it generally has less traffic and allows one more privacy to watch game.

The first few kilometres of the S114 follows the Crocodile River between Malelane Gate and the Timfenheni Loop (S121) turn-off. There are often impala, feeding in the company of baboons, along this stretch of the road before it leaves the river and enters the mixed bushwillow and marula woodlands of the Mhlambane drainage area.