Game Drive from Pretoriuskop to Malelane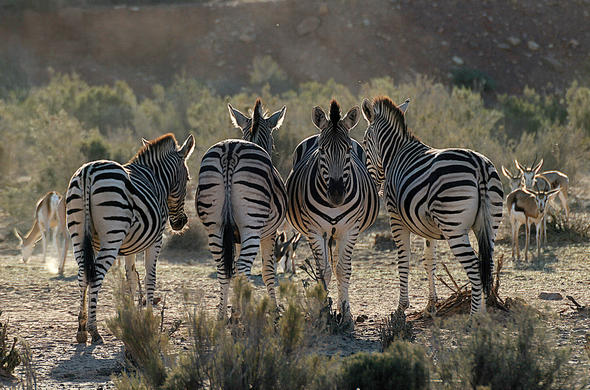 The most direct way from Pretoriuskop to Malelane is via the Voortrekker Road (H2-2). The longer route is to take the Napi Road (H1-1) (See Map) to the main Skukuza Malelane road (H3) and head south. Both routes include Afsaal picnic site.

Photo: Mochael Poliza

Albasini's caravans were the main users of this road. Over the years, his porters ferried thousands of kilograms of goods from the coast and carried back huge loads of ivory. The trader Fernandes das Neves accompanied one of Albasini's caravans in 1860 and reported that it took 24 days to complete the 250-mile (402km) journey between the coast and Pretoriuskop. One hundred and fifty Shangaans each carried 40lbs (18kg) of trade goods, 68 porters carried food and camping equipment and 17 elephant-hunters kept guard.