Game Drive from Numbi Gate to Skukuza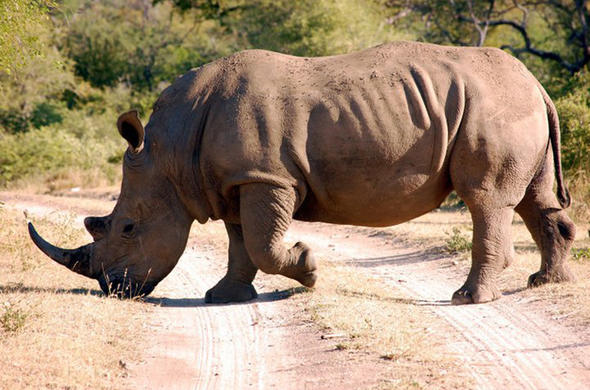 White rhino are fast food grazers par excellence. They are capable of taking more than one mouthful per second when the grass is fresh and green. They tend to feed in the early morning and late afternoon and either rest in shade or wallow in shallow pools during the heat of the day. During these rest periods, they often depend on the warning calls of oxpecker birds to alert them to impending danger.

The most direct route from Numbi to Skukuza is along the Napi Road (H1-1). A slightly longer route is via the Albasini Road (S3)and Doispane Road (S1). If one has a whole day at one's disposal, an interesting choice is to take the (H2-2) to Afsaal and then north along the Malelane Skukuza Road (H3).