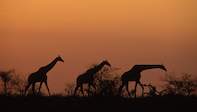 After the majestic Big 5, the Vintage Kruger Park Ranger Journals are the true treasures of the Kruger National Park. Dating back to the mid-1900s, the journals transport curious historians back in time to the first few years of life as a game ranger in the newly established Kruger Park.
Chapters from various rangers' dairies chronicle the first sightings of the Big 5, European travelers and their oddities, as well as daily difficulties faced through meanderings in the park.
If you are keen on learning more about the history of the exceptional Kruger National Park, dive into the pages of the vintage ranger journals and experience first-hand accounts of radio sessions, ranger training, wildlife mishaps and the wonders of mother nature and her daily miracles witnessed and documented in the park.