African Culture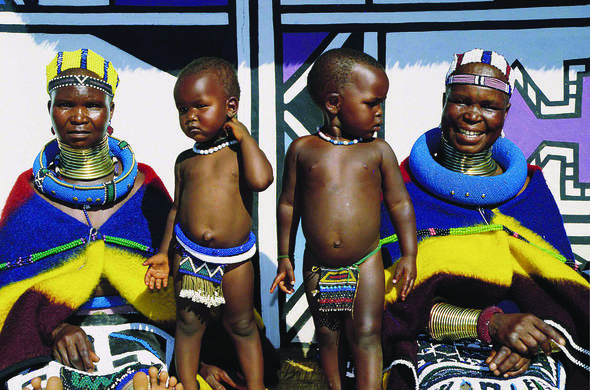 Ndebele
Although the origins of the South African Ndebele are shrouded in mystery, they have been identified as one of the Nguni tribes. The Nguni tribes represent nearly two thirds of South Africa's Black population...

[more information]
Pedi
Estimated at 7 million, these Sotho speakers are the second largest African language group in South Africa. Three million Sotho and other closely related groups live outside of South Africa, the majority of who are in Lesotho...

[more information]
San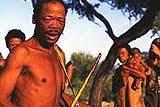 The San are the oldest inhabitants of Southern Africa, where they have lived for at least 20 000 years. The term San is commonly used to refer to a diverse group of hunter-gatherers living in Southern Africa...

[more information]
Shangaan - Tsonga
The Tsonga are a diverse people, generally including the Shangaan, Thonga, Tonga, and several smaller ethnic groups. Together they numbered about 1.5 million people in South Africa in the mid-1990s...

[more information]
Venda
The Venda came from the Great Lakes of Central Africa. Today, many Venda people live in Thohoyandou in the Limpopo. Venda culture has an interesting mix of other cultures - it appears to have incorporated a variety of East African, Central African, Nguni, and Sotho characteristics...

[more information]