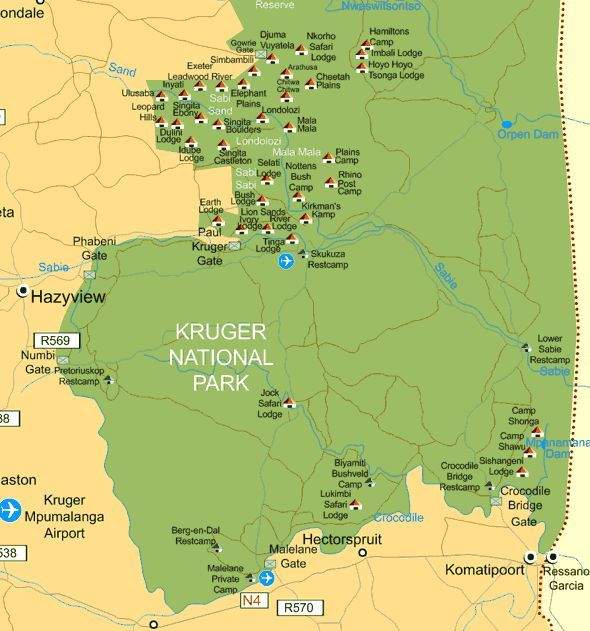 Map of Kruger Park Southern Region
There's more chance of seeing the Big Five in the south-east of the Park than just about anywhere else in Kruger. Water is available all year round...
more
The botanically rich, high-rainfall mountainveld of the south-west provides habitat niches for some of Kruger's rarest antelope. This is the only part of Kruger Park...
more