Places in South Africa:
South Africa
Mpumalanga (Kruger National Park | Kruger Park South | Kruger Park Central | Kruger Park North) | White River | Hazyview
Limpopo Province (Kruger National Park | Kruger Park North) | Kapama Private Game Reserve | Hoedspruit


Letaba Camp offers comfortable accommodation with excellent game viewing especially for elephant and birds. Letaba means 'river of sand, ' and the sandy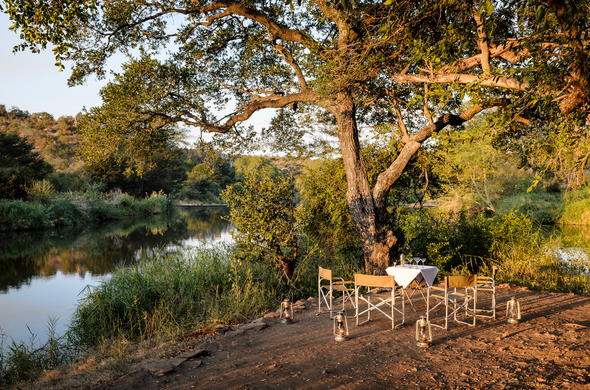 The 3 Day Lifetime Celebrations Package is a truly romantic escape to the Kruger Park. Honeymooners can enjoy a spectacular self-drive journey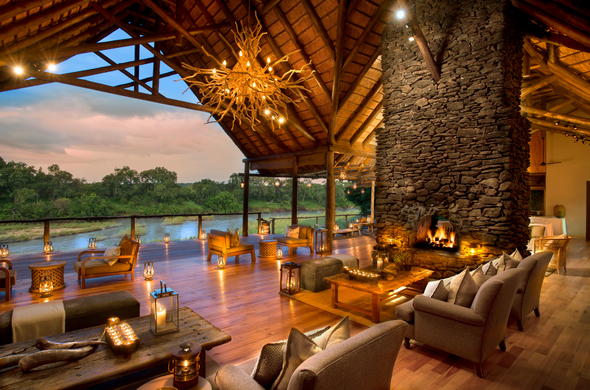 For the romantic at heart looking for an intimate and chic bush experience, Lion Sands Narina Lodge is simply a dream come true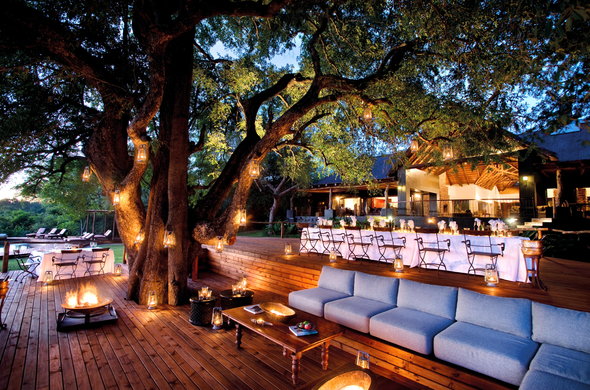 The exceptional service and luxurious accommodation at this premier lodge in Kruger National Park, provides an exclusive safari experience
From Lower Sabie Camp you have the opportunity to watch the endless procession of animals coming to drink at the Sabie River. Visitors cannot but feel
Lukimbi Safari Lodge, a family-friendly safari lodge in the Kruger National Park, offers magnificent game viewing, ultra-luxurious accommodation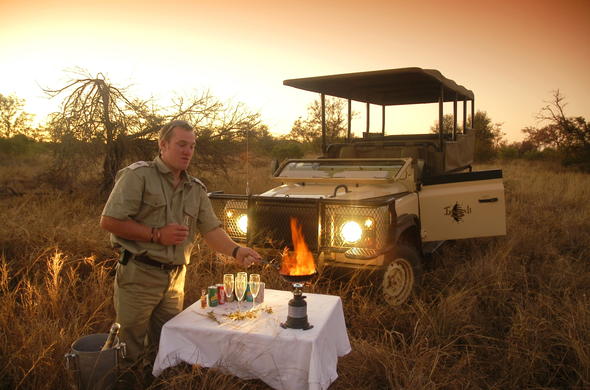 This Kruger Park safari package includes 2 nights at a luxury safari lodge inside the Kruger National Park. Indulge in a safari experience of a bygone era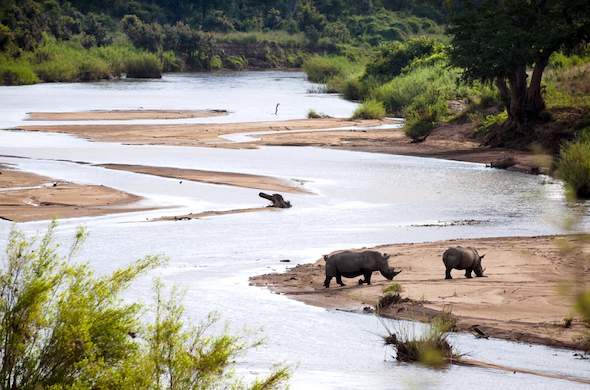 This 3 day safari package is based on a 2 night stay at a Premier Safari Lodge on the confluence of the Sabi and Sand Rivers in Kruger Park providing an
Malelane Camp is an ideal African escape and is one of the smallest rest camps in the Kruger National Park, offering guests both privacy and seclusion
Tucked away into dense bushveld and overlooking the Timbavati riverbed lies Maroela - a haven for wildlife hungry campers. Apart from its numerous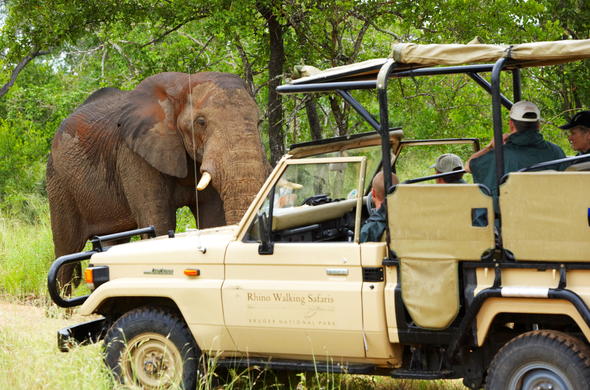 This 4 day Kruger Park walking safari package includes 1 night at a safari lodge which includes game drives and 2 nights at a classic tented camp
The modern-looking Mopani Camp offers the unique service of a sleep-over hide and is close to the over 400-year-old Shilowa archeological dig site
This package provides for an adventurous South African safari experience in Kruger Park at an affordable cost. Game viewing is considered to be
While the Olifants River attracts large numbers of crocodile, lion and other game, Olifants Rest Camp offers two luxury guest houses, Nshawu and Lebombo
Orpen Rest Camp is set amongst rock gardens vibrant with Aloes and Barberton Daisies. This small camp is situated at the Orpen Gate entrance to the
Pafuri Camp is a Kruger Park private safari lodge situated on the banks of the Luvuvhu River in the northern sector of the Kruger National Park.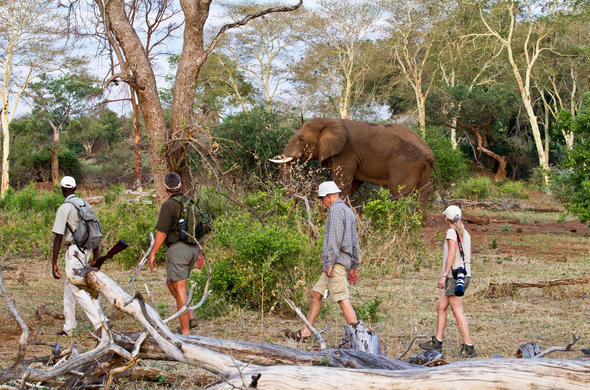 Pack comfortable walking shoes and explore the vast and wonderful Makuleke Contract Park on a Kruger National Park walking safari.
This adventure safari lodge in Kruger Park is built in true colonial tradition and accommodation is offered in African explorer-style tents. This is the
Pretoriuskop Camp overlooks scenic sloping hills and is steeped in Voortrekker history, offering everything from luxury guesthouses to 2-bedded bungalows. Pretoriuskop takes its name from the near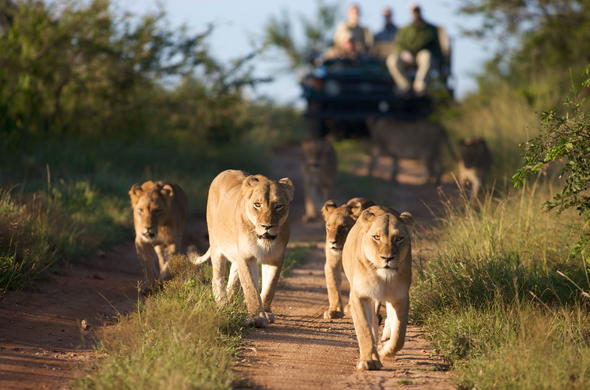 This 3 Day Private Reserve Self-Drive Safari Package is based on a 2 night stay in a luxury safari tent at a Private Game Reserve in Greater Kruger
Being the northernmost camp in the Kruger National Park, Punda Maria Rest Camp has a sub-tropical climate that lends a unique wilderness atmosphere
Enjoy a relaxing safari in the heart of the famous Kruger National Park. Go on leisurely game drives and see the varied wildlife of the region and enjoy
Our 3 Day Remote Escape Package is based on a 2 night stay at a luxury lodge in the far northern region of Kruger National Park. Activities include bush
For the adventurous at heart looking for an authentic safari experience in the Kruger Park Wilderness, this safari camp in Kruger National Park is the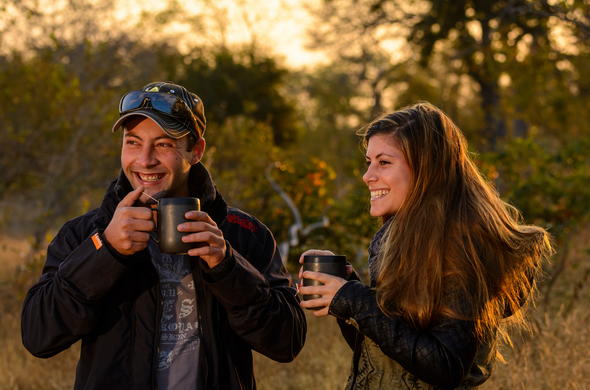 Relax in the lush wilderness of an exclusive Kruger Park private concession. The 3 Day Romancing The Stone Package offers an unforgettable Kruger

Page: 3 of 4