Limpopo Launches Greater Mapungubwe Heritage Route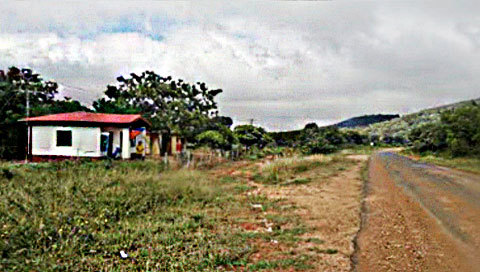 "As we celebrate the launch of the Greater Mapungubwe Heritage Route, we urge citizens of Limpopo Province and beyond to explore the cultural landscape and heritage hubs of Mapungubwe World Heritage Site as that will help grow tourism along the route." These are the words of acting CEO of Limpopo Tourism Agency, Mr. Fixon Hlungwani, marking the launch of the Greater Mapungubwe Heritage Route.
Limpopo Tourism Agency (LTA), in collaboration with other stakeholders launched the route from 12 to 14 October 2012. Attractions showcased included the Mapungubwe World Heritage Site itself, the Sacred Lake Fundudzi and Dzata Museum in the Vhembe District. The other stakeholders are South African National Parks (SANParks), Limpopo Economic Development, Environment and Tourism (LEDET), Limpopo Department of Sports Arts and Culture and tourism establishments and tour operators in the Vhembe District Municipality, as well the municipality itself.
This event stems from the Domestic Umbrella Marketing Campaign, which Limpopo Tourism Agency launched in July and took place under the "It is here...Celebrate With Us" element of the campaign. It urged the citizens of Limpopo to celebrate their culture and heritage, which are the wealth of the province.
Limpopo Province optimizes on the competitive advantage of sharing boundaries with other SADC countries. To this end, South Africa, in partnership with Botswana and Zimbabwe have agreed to establish the Greater Mapungubwe Transfrontier Conservation Area in support of the Mapungubwe cultural landscapes and all heritage sites linked to Mapungubwe across the three countries. The two countries have also committed to attending the launch of the route.
The Vhembe District Municipality (VDM) has for the last five years been conducting the Vhembe Tour, the Cultural Carnival, Tourism Expo and the Music Festival during September albeit on a small scale. The annual event of the municipality was planned for 19-21 September 2012, but the leadership agreed to collapse their event into the Mapungubwe Heritage Route.
Key among the objectives of the Greater Mapungubwe Heritage Route are to
Establish a unique, world class route in celebration of Mapungubwe Cultural landscape and other highly significant heritage sites/hubs in Limpopo (South Africa), Zimbabwe and Botswana
Link up the heritage hubs with tourism loops and meanders to stimulate heritage tourism in Limpopo (South Africa), Botswana and Zimbabwe.
Stimulate heritage tourism in Limpopo (South Africa) and across the borders in Botswana and Zimbabwe on a phase basis.
Profile the Mapungubwe brand through an epitomic annual event rebranded "The Greater Mapungubwe Heritage Celebration".